Fraunhofer Institute for Laser Technology ILT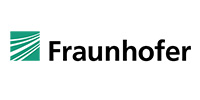 With about 420 employees and more than 11,000 m. of usable floorspace the Fraunhofer Institute for Laser Technology ILT is worldwide one of the most important development and contract research institutes of its specific field. The activities cover a wide range of areas such as the development of new laser beam sources and components, precise laser based metrology, testing technology and industrial laser processes. This includes laser cutting, caving, drilling, welding and soldering as well as surface treatment, micro processing and rapid manufacturing. 
Furthermore, the Fraunhofer ILT is engaged in laser plant technology, process control, modeling as well as in the entire system technology. We offer feasibility studies, process qualification and laser integration in customer specific manufacturing lines. 
The Fraunhofer ILT is part of the Fraunhofer-Gesellschaft, with 67 institutes, 23,000 employees and an annual research budget of 2 billion euros.
Equipment 
With over 11,000 m. of usable floor space, we offer you a modern research and development center with a laser infrastructure unlike any other in Europe. 
Technical infrastructure 
The technical infrastructure of the institute includes a mechanical and electronic workshop, a metallurgic laboratory, a photographic laboratory, a laboratory for optical metrology as well as a department for design and construction. 
Scientific infrastructure 
The scientific infrastructure includes a library with international literature, patent and literature data bases as well as programs for calculation of scientific problems and data bases for process documentation. 
Facilities 
The facilities of the Fraunhofer Institute for Laser Technology ILT are constantly maintained at the state-of-the-art. Among others, it encompasses the following: 
various industrial CO2 lasers up to 20 kW 
various industrial solid-state lasers up to 8 kW 
various industrial diode laser systems up to 3 kW 
various industrial excimer lasers of different wavelengths 
various industrial fiber lasers up to 4 kW 
various high-power Q-switch lasers and ultrashort pulsed lasers up into the kW range 
five-axis gantry systems 
three-axis processing stations 
various Selective Laser Melting plants for rapid manufacturing 
robot systems 
clean room for assembly of diode and solid-state lasers 
measurement technology for ultrashort pulsed lasers 
various measuring systems to characterize lasers 
devices for holographic vibration analysis and Speckle interferometry 
laser triangulation and interferometric sensor for absolute distance and contour measurementslaser spectroscopic systems for temperature measurements in gases 
laser spectroscopic systems for the chemical analysis of materials 
cell culture and laboratory (biosafety level 1) with laser facilities 
system components for laser material processing 
various microscopes (e.g. optical microscopes, SEM, laser scanning microscope) for the analysis of organic and anorganic samples 
various laboratory and experimental microscopes (e.g. scanning near-field microscope, EUV and X-ray microscope) 
new nike football boots 2012 2017 - 002 - Nike Air Max 270 ESS Ανδρικά Παπούτσια Γκρι / Λευκό DM2462 | IetpShops , New Balance 327 Moonbeam Leopard , men air max jordan 13 , 4011496719 , Where To Buy