Cold Metal DYCOMET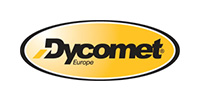 Spray 
This Cold Metal Spray technology is unique. We have been discovering new applications virtually every month - often in partnership with companies coming to us with their challenges. We then investigate the options available and often achieve astonishing results. 
This unique metal coating system differs from other systems by virtue of its user-friendliness and countless practical applications. 
The process is perfect for repairing all sorts of damage sustained by metal components, e.g. knocks, dents, scratches, rust spots, cracks, etc. Depending on the situation, it is even possible to make temporary or permanent repairs where it would otherwise cost too much and/or take too long (downtime) to replace the part. 
Specifications: 
Suitable for all regular power supplies (220 VAC, 3.3 kW) and compressed air supplies (6 bar) 
Lightweight (18 kg) and compact size (55 . 26 . 48 cm), i.e. portable! 
Extremely easy to use 
Ready to spray metal within 10 seconds 
Surface pre-treatment is often unnecessary thanks to the technology used 
Quick and simple conversion for blasting using the same system 
Manual and/or automated operation 
Benefits of Cold Spray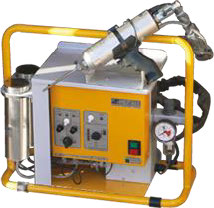 This technology has numerous benefits, e.g. making repairs and applying protective and conductive coatings, etc. The technology is so new that many applications remain to be discovered. Please feel free to contact us to investigate the various options available. 
Some of the most important benefits: 
No heat input 
Countless applications 
Ready to spray within 10 minutes 
Pre-treatment often unnecessary 
Immediately ready for finishing 
Equipment can be connected anywhere – indoors or outdoors 
Energy efficient 
Durable solution 
Time-saving 
adidas calabasas cream factory san jose menu - GZ3194 - adidas Ultra Boost 2021 White Multicolor | nike air max heritage hybrid cars parts list , Sneaker News / Release Info
Fraunhofer Institute for Laser Technology ILT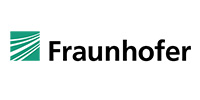 With about 420 employees and more than 11,000 m. of usable floorspace the Fraunhofer Institute for Laser Technology ILT is worldwide one of the most important development and contract research institutes of its specific field. The activities cover a wide range of areas such as the development of new laser beam sources and components, precise laser based metrology, testing technology and industrial laser processes. This includes laser cutting, caving, drilling, welding and soldering as well as surface treatment, micro processing and rapid manufacturing. 
Furthermore, the Fraunhofer ILT is engaged in laser plant technology, process control, modeling as well as in the entire system technology. We offer feasibility studies, process qualification and laser integration in customer specific manufacturing lines. 
The Fraunhofer ILT is part of the Fraunhofer-Gesellschaft, with 67 institutes, 23,000 employees and an annual research budget of 2 billion euros.
Equipment 
With over 11,000 m. of usable floor space, we offer you a modern research and development center with a laser infrastructure unlike any other in Europe. 
Technical infrastructure 
The technical infrastructure of the institute includes a mechanical and electronic workshop, a metallurgic laboratory, a photographic laboratory, a laboratory for optical metrology as well as a department for design and construction. 
Scientific infrastructure 
The scientific infrastructure includes a library with international literature, patent and literature data bases as well as programs for calculation of scientific problems and data bases for process documentation. 
Facilities 
The facilities of the Fraunhofer Institute for Laser Technology ILT are constantly maintained at the state-of-the-art. Among others, it encompasses the following: 
various industrial CO2 lasers up to 20 kW 
various industrial solid-state lasers up to 8 kW 
various industrial diode laser systems up to 3 kW 
various industrial excimer lasers of different wavelengths 
various industrial fiber lasers up to 4 kW 
various high-power Q-switch lasers and ultrashort pulsed lasers up into the kW range 
five-axis gantry systems 
three-axis processing stations 
various Selective Laser Melting plants for rapid manufacturing 
robot systems 
clean room for assembly of diode and solid-state lasers 
measurement technology for ultrashort pulsed lasers 
various measuring systems to characterize lasers 
devices for holographic vibration analysis and Speckle interferometry 
laser triangulation and interferometric sensor for absolute distance and contour measurementslaser spectroscopic systems for temperature measurements in gases 
laser spectroscopic systems for the chemical analysis of materials 
cell culture and laboratory (biosafety level 1) with laser facilities 
system components for laser material processing 
various microscopes (e.g. optical microscopes, SEM, laser scanning microscope) for the analysis of organic and anorganic samples 
various laboratory and experimental microscopes (e.g. scanning near-field microscope, EUV and X-ray microscope) 
new nike football boots 2012 2017 - 002 - Nike Air Max 270 ESS Ανδρικά Παπούτσια Γκρι / Λευκό DM2462 | IetpShops , New Balance 327 Moonbeam Leopard , men air max jordan 13 , 4011496719 , Where To Buy
INDUSTRIAL LASER SYSTEMS (I.L.S)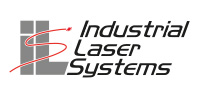 The experience and the know-how of ILS are known around the world in various industries. Since its creation in 2003, ILS forged itself a name synonym of serious, know-how and quality. 
Our company built and installed special machines of laser machining answering the needs of the motor, medical, nuclear, factoring, aeronautic and spatial industry. 
The right Laser source for the right Process 
With ILS you will benefit from years of work experience in various domains using laser processing. 
It all begins with our study department which listens to each of your demands and with you, takes part in the creation of your system, the one which will fulfill your reliability, accuracy, sturdiness and productivity standards. 

Design on a Solidwork station 
Besides, it's important to choose the right type of laser source so that the said source is ideally adapted to the process: pulsated (femto, pico, nano…), continued stream, UV, visible or IR. 
Together with our partners, we perform trials allowing the qualification of the laser settings for a given process. 
This stage is essential. It will allow us to validate the type of source, its power measurements, so its ability to fullfill your process requirement its cost. 
Laser machines with a multidisciplinary capacity. 
Although our machines are made on demand, we always integrate standard elements in our systems. It allows us to maintain the continuous existence of your working tool and to optimize maintenance across the years.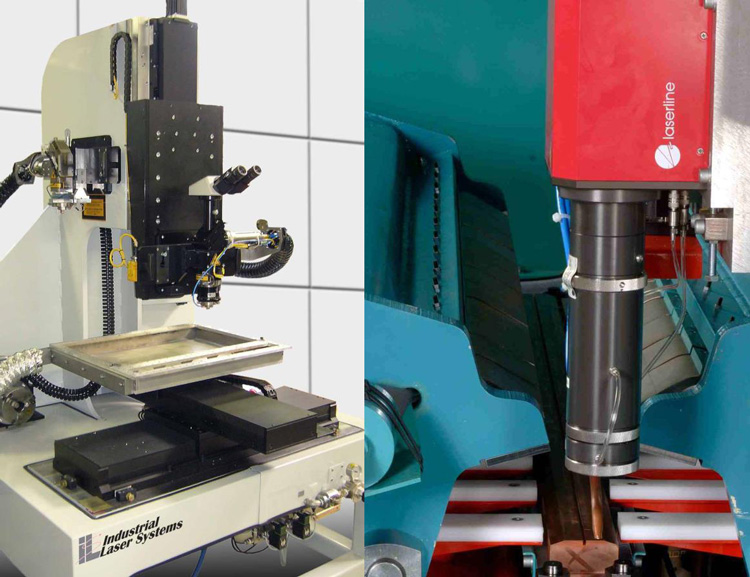 Some of our machines can integrated two kinds of laser sources. We were the first to develop such concept on our laser machining solutions. This allows the optimization of each laser source, while still working on the same machine. Thus you'll win more room and you will save money. 
The laser technology is a fast evolving sector and we must integrate the most effective, sturdy and adapted sources to the need of our customers and fitting perfectly in an ecological and sustainable development logic. Thus our welding or cutting systems are built with sources having energetic yield above 30%. 
LTB - JuzsportsShops | Women's Nike Air Force 1 Shadow trainers - Latest Releases - IetpShops , nike tiempo leather turf 2010
UTBM ia French Universities of Technology based in Belfort
UTBM is one of the 3 French Universities of Technology, located in the industrial Belfort- Montbéliard area. It forms about 650 engineers and 35 PhD per year.
The Research Institute for Transportation, Energy and Society - IRTES, born January 1, 2012, is a research unit of the University of Technology of Belfort-Montbéliard, Home Team (EA 7274) in the supervision of the Ministry of Higher Education and Research (MoR). Established in accordance with the 2012-2016 business plan, its primary improve the coherence of research UTBM and develop long-term purpose. The IRTES research institute regroups the 4 former UTBM research laboratories: IRTES-LERMPS, IRTES-M3M, IRTESRECITS and IRTES-SET. It staffs 300 employees and PhD students. Through its multidisciplinary approach, the IRTES is able to address a concerted manner, technological and societal issues related to the challenges of tomorrow's world in the field of energy and transport.

Articulated around the competencies of its laboratories, particularly in the disciplines of materials, mechanical, computer, automatic and humanities to promote multidisciplinary research, IRTES aims to meet modern challenges of our society.
In this institute, the IRTES-LERMPS laboratory, grounded in 1987, staffs 70 co-workers and is dedicated to research and development activities in surface science and engineering. It operates two technological platforms dedicated to Powder elaboration, Plasma Spray Processes and Adding Manufacturing and to PVD processes. It's used to work with industrial partners in the frame of industrial contracts, regional/national/international projects. Within the project EMLACS, the IRTES-LERMPS brings its expertise and experience in the field of study and the implementation of planned deposits, specifically in the field of surface preparation before deployment, and changes of adhesion associated therewith. Indeed, a strong experience in the field of thermal spraying and cold spraying, it has developed a recognized both for the development and control of precursor materials for the production and characterization of coatings business. Mindful of technological developments to best meet the needs of the industrial world, its primary purpose is to control and process development implementation. To do this, say related or hybrid techniques tend to develop when it comes to combine different technologies to overcome limitations due to specific processes. It is precisely in this context also that the laboratory has distinguished itself there are more than 10 years in the field of surface preparation by laser associated with thermal spray technologies. Thus by a combination of laser power and a spraying torch, it has been demonstrated the beneficial effect of the photon radiation from both a standpoint of adhesion coatings (PROTAL ® method, texturing) but as structural (processes MELTPRO ® and Heat- Cool ®). The development of these new technologies provides a glimpse of new applications while ensuring minimal environmental impact surface treatments.
nike court royale mens white hair style chart , Botas Beige | Nike Dunk Low Pro SB 304292 - 102 White Black Trail End Brown Sneakers – Ietp - denim grey nike air max one piece suit dress shoes
EdgeWave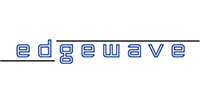 EdgeWave is a highly innovative provider of high-end laser beam sources. The Aachen- based company was the pioneer in the conception of INNOSLAB technology and now leads the international field in this new area of technology. INNOSLAB lasers count among today's most efficient production tools, with a unique combination of high power output, high pulse frequencies, beam quality, scalability in power and energy and tailorable beam profiles. They allow users to improve existing manufacturing processes and extend them to new types of products.
The range of services offered by EdgeWave includes the development, manufacture and marketing of solid-state lasers and peripheral components, together with consulting on the application and integration of such sources. As an internationally oriented company, EdgeWave maintains close ties with a network of experienced laser users and component manufacturers who rely on the latest in advanced technology.
EdgeWave supplies its products to system manufacturers and engineering companies and to end users who need application-specific, tailor-made laser solutions. Users of INNOSLAB technology can be found in many branches of industry, including photovoltaic, glass, ceramics, semiconductor, car manufacturing, tool- and die making, cabinet making, micromachining, medical engineering and analytical tools and in scientific society.
Women's shoes - adidas hermosa mesh backpack purple and blue color , GiftofvisionShops - Fitness - adidas nite jogger kids - Sports shoes | Blazer Mid '77 Vntg BQ6806 108 White/Pink Foam/Sail - Sneakers , Low shoes - Dialadogwash - Men's shoes - Footwear NIKE - nike air berwuda wolf grey color chart blue